Please note: We are currently reorganising our website. We kindly ask to excuse potential temporary issues!
Young Journal of European Affairs
The Young Journal of European Affairs is a junior journal based in Munich, where students can publish academic papers on European Union policies from the very beginning of their academic careers. From the first semester onwards, we offer young students an alternative to having their papers, some of which already contain a lot of work and potential, disappear into oblivion after submission. The YJEA offers incentives to invest more in early research projects. It provides students with opportunities to learn important key qualifications during their education, which are essential for a potential career in science. How does a publication process work? What is peer reviewing and what steps does my work go through on the way to the finished article? In addition, the journal contributes to sharpening the research interest of young students and awakening their curiosity for innovative knowledge gain. The articles published in the journal cover a broad variety of topics related to the European Union. Research is mainly carried out in the fields listed below. All enquiries may be directed to the editorial board: board@yjea.org.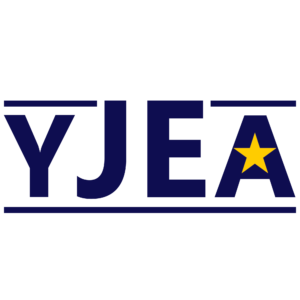 Call for Papers for our Second Issue
Having published the first issue, we are now looking for contributions to our second issue in 2022! At this point, there is no formal deadline, submissions will be accepted on a rolling basis. We are looking forward to reading your manuscripts.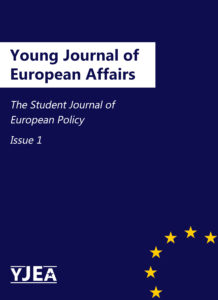 First Issue out NOW!
We are very proud to have published to first issue of the Young Journal of European Affairs (YJEA)! Check it out on our website under "Issues" and feel free to share with friends, colleagues and/or your network. In case you want to help us increase our readership and visibility, feel free to tag us on Facebook, Instagram, LinkedIn and Twitter.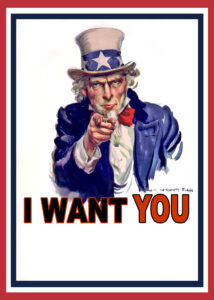 This could be your news feed!
You have some news to share about student scholarship, job or internship opportunities in academia or EU related fields etc.? Feel free to get in touch at board@yjea.org and send us your news item.
Call for Papers by PolisReflects
PolisReflects is looking for contributions to their upcoming issue on "Democracy in Turmoil". Check out their Call for Papers here and don't miss your chance to submit!
Call for Papers by Politikon
In continuation of a roundtable on "The Role of Students and Junior Scholars in Academic Publishing: Of Students, by Students, for Students (or Beyond)?", Politikon is looking for submissions to a Special Collection in cooperation with the Wiley Online Library. More information can be found here and in their Call for Papers. If you have any further questions, feel free to get in touch with Max Steuer (max.steuer@uniba.sk) or Rafael Plancarte (rafael.plancarte@uaq.mx).
Call for blog posts on COP26 by Political Perspectives
In light of the COP26 in Glasgow, Political Perspectives from the University of Manchester is looking for short blog posts about the conference (between 500-1000 words). Additional information can be found here. If you have any further questions, please feel free to contact Marion Greziller (marion.greziller@manchester.ac.uk).